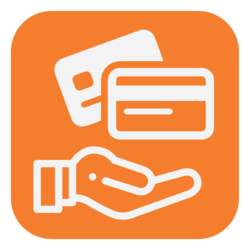 PAYMENTS
FAQ about payment options and VAT (taxes) at BartsParts
Can't find your answer here? Contact us!
At this time, we offer the following payment methods:
Creditcard: You can pay with Visa, Mastercard and Amex

Paypal: Pay directly with your Paypal account

Ideal: Populair payment method for our Dutch customers

Sofort: Payment method for German customers

Bank Transfer
You can choose the payment method with every order, during the check out process.
Is your desired payment method missing? Contact us and we will see if we can help you.
Are the payment methods secure?
Yes they are! We are using trusted payment providers, Stripe for credit card processing and Dutch payment provider Adyen for Ideal and Sofort payments. These companies are known as reliable partners.
Do I receive an invoice ?
As soon as you place an order, you will get a confirmation with all order details. The invoice will be sent by email once the goods are shipped.
If you create an account, you can also see your order history with us and all invoices on your account information.
How can I deduct the VAT?
If you have a valid VAT number for cross border transactions within the EU, VAT could be deducted, subject to the country of origin and destination. This can only happen when the parts are ordered from a warehouse located in a different country than the one of destination (your "ship to" address).
In order to apply for VAT deduction, you need to create an account at BartsParts and fill in your valid VAT number in the suitable field. If the number you have provided is validated, your taxes will be deducted from your order and those settings will be stored for further orders.
Without a customer account at BartsParts you can not apply for VAT deduction.
Can I deduct the VAT if I do not have a customer account?
No. Since the migration to a new website on June 2020, it is required to have a customer account on BartsParts to deduct the VAT.
Can I deduct the VAT of orders created before having customer account?
This is possible. You need to send us a request using our contact form and indicating your email address and the orders for which you are requesting the tax deductions.