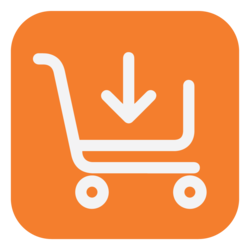 ORDERING
FAQ about ordering and cancelling orders at BartsParts
Can't find your answer here? Contact us!
How does BartsParts work?
Dealers of agricultural, green and lawn care and material handling equipment can offer their spare parts at BartsParts platform, where anybody in the world can buy them, no matter whether you are a dealer yourself, a farmer, a contractor or an end-user (consumer). In fact, anyone holding parts inventory, either dealer, distributor, brand, or importer can join BartsParts to sell their stock through us, and of course, to buy other parts as well.
Which brands does BartsParts represent?
BartsParts does not represent any brand. We simply connect many dealers and warehouses to our platform; they are offering all kind of brands. Currently we already offer spare parts of over 1.500 different brands!
At the top of our website you will find the search bar. The best way to find your part is with the Manufacturer Part Number (MPN). Of course you can also search through the descriptions. At this time all our descriptions are in the language the dealer provided them in, so you will find them in Dutch, English, French, Spanish and German. Our search engine comes up with the result while you are typing (just like Google).
I do not have a spare part number, can you help me?
At BartsParts we always try to help you. That is why we collect as many resources as possible for you to locate the part you need, such as parts locators and drawings. If you don't have a Manufacturer Part Number (MPN) check on the collection page for the brand you need. Any available resource will be displayed there. If there are no resources, we can not help you further for the time being.
Why are the descriptions sometimes in a different language?
On BartsParts we show the descriptions our connected dealers are using. As we do have dealers in different countries in Europe, you will find descriptions in Dutch, German, France, Spanish and English. You can use the translate page option in your browser which will give a pretty good translation.
How are BartsParts prices calculated?
The dealers offering their parts at our platform set the price they are willing to sell at. BartsParts adds a fee up to this price and this makes your price.
Why are parts offered at different prices?
All our parts are offered by connected dealers who are free to decide on their pricing. This way it can happen that the same part is offered from different warehouses at different prices. You are free to decide from which warehouse you buy.
As long as we did not ship your order, you can still cancel it. This means that you have roughly 24 hours after ordering to cancel your order.
Can BartsParts cancel my order?
BartsParts can at any time cancel your order if:
Parts are not available anymore. We sell parts from connected dealers and sometimes it happens that parts turn out to be not on stock anymore. Although in most cases we are able to find a solution, it can happen that we are not able to fulfill your order. In that case we will cancel the order and give a full refund.

Shipping is not possible or is excessively more expensive than calculated. Because we do not know exact dimensions and weights of the parts, it can happen that shipping turns out to be much more expensive than calculated. We reserve the right to cancel the order in that case, although we will also do our best to find another solution.
Can I cancel after shipment?
No, this is unfortunately not possible. As soon as you receive a tracking number and the goods are shipped, cancelling is not possible anymore. You will then have to follow our return & warranty procedure.
When do I get the refund?
As soon as an order is cancelled either by you or us, we will immediately send a refund request to our payment provider. In most cases you will instantly receive the refund, but in some cases it can take 1-2 business days extra.
Will I receive a credit note after cancellation?
As soon as a total or partial refund is done, a credit note will be issued and sent to you by email.