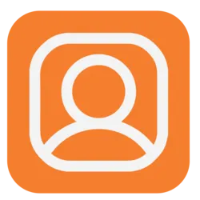 CUSTOMER

ACCOUNTS

&

CONTACT
FAQ about customer accounts, best way to contact us and newsletters at BartsParts
Can't find your answer here? Contact us!
Why should I create a customer account?
By creating a customer account at BartsParts, you will gain access to extra features and your shopping experience will improve. For instance, by creating an account, you can craft and share wishlists of your products, manage your pending orders, easily use different ship to address, manage returns and even view and reorder your past purchases.
We always recommend creating an account to make your buying process even simpler and faster.
How can I create a customer account?
There are two ways you can create an account:
On the upper right hand corner of the site you can click on the Sign In option and select "Create Account"

If you decide to proceed with an order as a guest, during the checkout process you can always decide to create an account once the order is placed. Just select the option "Create an account for a faster checkout in the future" and fill in a chosen password. All the data of your order will be used for your account.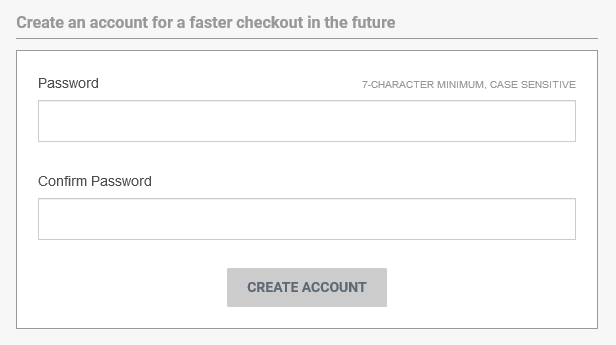 In order to help you, if you order without having an account, BartsParts will send you an email inviting you to create one. Simple and easy!
What happens if I forget my account password?
No problem. You can always select the 'Forgot my password?' option close to the Sign In.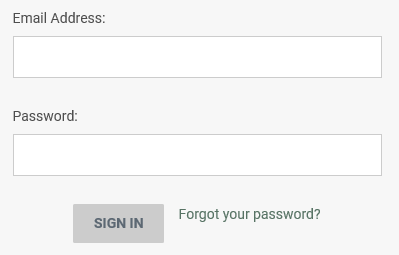 You will have to enter the email address associated with your customer account, then click Reset Password. If a valid email address was submitted, you will see a "Thank you" message.
Within five minutes you should receive an email with the subject line, Password change request for BartsParts. Click the link in that email. Enter your new password twice, once in the New Password field, and a second time in the Confirm Password field, then click Continue. You should see "Your password has been successfully updated."
What happens if i have an account and, still, I order without signing in?
Customers with an existing account will always be encouraged to log in for a faster checkout experience.
How can I create a wish list?
To create wishlists, you must first log in to your account.
Once signed in, Click Wish Lists on your account settings and then click on New WishList. Enter a Name for the wishlist and then click Create Wishlist to save your wishlist. Wishlists can also be created from the product page when a customer is logged in, via the Add to Wish List button.
To add products to your wishlists, just start by navigating to any individual product page. Products cannot be added to wishlists from category or quickview pages. While on an individual product page, click the Add to Wishlist button.
Why should I subscribe to your newsletter?
By subscribing to our newsletter you will get special deals and promotions only available via email. You will also be the first one to find out about new features of the platform and new collections on the store.
How can I subscribe to your newsletter and start getting offers and best deals?
There are two ways you can subscribe to our newsletter:
On the footer of the site you can enter your email address click on the envelope icon

On the checkout process, you can select the checkbox under your email address:

How can I contact BartsParts?
Your questions and comments are important to us. That is why to centralize all our contact request through our Contact Form. This way we assure you a faster action will be taken to give you an answer.
If you have comments about a specific order, you can also login with your account and send us a message from your dashboard: